Tax Reform
We're answering your questions on how the Tax Cuts and Jobs Act are affecting you; as individuals, businesses and C-Corporations.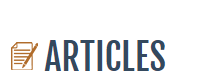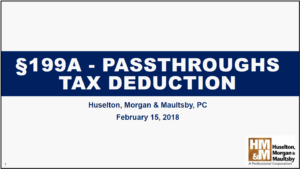 Here are the presentation slides we have put together on the 199A – Passthroughs Tax Deduction.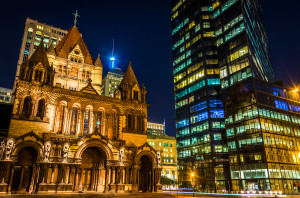 In the past (as recently as 2017), particularly in Texas, some people regularly paid two years of property taxes ("bunching" the two years' worth of deductions) in Year One and itemized their personal deductions in Year One.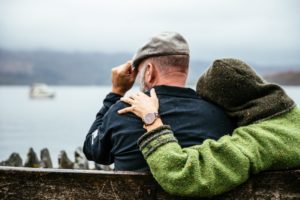 Individuals may distribute up to $100,000 tax-free from their IRAs to certain charitable organizations.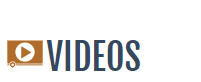 Tax Cuts and Jobs Act – Overview
§199A Pass-through Deduction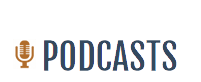 March 16, 2018
Vance Maultsby, CPA, discusses the new Entertainment & Meals expense rules under the Tax Cuts and Jobs Act.

February 19, 2018
Carrie Reese, CPA discusses Changes in Itemized Deductions due to the Tax Cuts and Jobs Act

January 18, 2018
Daryl L. Leick, CPA, discusses Excess Business Losses, a new provision from the Tax Cuts and Jobs Act of 2017.