Pay Your Invoice Online

ELECTRONIC FUNDS TRANSFER
Pay your invoice online with our bank-transfer payment option.
Transfer funds directly from your bank with no additional fees.

CREDIT CARD
A 3% processing fee will be applied to all credit card transactions.
Debit Cards are not accepted.

FINANCING
QuickFee offers an easy, no-hassle way for you to spread the cost of your invoice(s) totaling $2,000 or more over monthly payments*.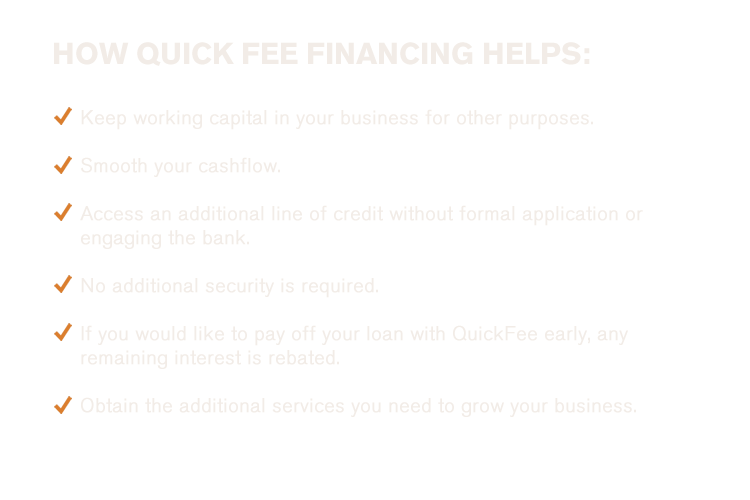 *Interest applies. No early payout/termination fees.
**If you have received Audit or Attest services, you may not use the 12 month QuickFee Financing Option to pay existing invoices.
Please contact us at hmpc@hmpc.com or call 972-404-1010 if you have any questions or need assistance.