Okay. I understand that most of President Obama's tax proposals are just positioning for the 2016 presidential election on behalf of the progressive wing of the Democratic Party. Rest assured that most of his proposals will not see the light of day for the next two years with Republicans in charge of both houses of Congress. I accept that the middle class has had trouble rising from the 2008 recession. Finally, if you have read some of my blogs, you probably know that I am not a big fan of President Obama's fiscal policies.
While you and I know these things, I still want to fuss, rant and rave a bit. Maybe that's because I am getting older and that's what we old guys do. I am going to pick on just a couple things that President Obama said last night.
President Obama: "Will we accept an economy where only a few of us do spectacularly well?" Well, sir, to start with, if we all did spectacularly well, then we wouldn't be spectacular, would we? The mean would have changed. Also, I am pretty sure that all through the history of the United States, whether the country at the time was governed by populists or conservatives, there have been a few who did spectacularly well. Often, it is because those few took spectacular risks. So, yes, I can accept an economy where a few do spectacularly well, even if the few do not include me.
President Obama proposes to raise top tax rates on capital gains and qualified dividend income from 20% to 28% on persons having household incomes above $500,000 in a year. (With the net investment income tax, that is really an increase from 23.8% to 31.8%.) I guess that President Obama has concluded that an income of $500,000 makes you rich. Well, hold on. Many of my clients have solid incomes well below $500,000, except on occasions when they sell a business, sell some stock in an employer, liquidate savings to pay for their children's college, or sell a second home as they reposition their holdings for retirement. Make more than $500,000 this year only? Welcome to the rich folks club for this year. Pay the rich folks tax.
Also, $500,000 is a lot of money in Waco, Texas. That $500,000 in Manhattan (NYC not Kansas), gets you the equivalent of about $191,000 in Waco, according to theCNN.com cost of living calculator. While that is a nice income, I'll bet people living on $191,000 in Waco or on $500,000 in New York City don't feel rich or probably don't spend rich.
I could go on about the silly proposal to tax unrealized capital gains at death, but I promised to limit my rants to two.
VKM
Latest News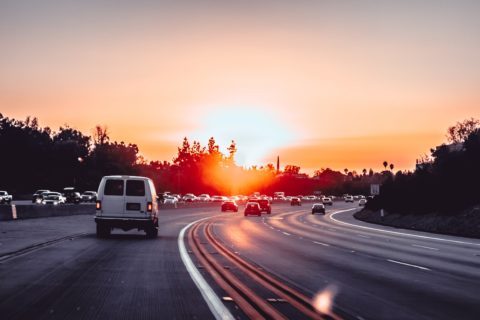 On June 9, the IRS released Announcement 2022-13, which modifies Notice 2022-3, by revising the optional standard mileage ...
HM&M Updates
Last month, Senior Manager, Pearl Balsara was invited to speak at the 2023 FPA DFW Annual Conference in ...