The humorist and political wit Will Rogers is credited with this comment: "I am not a member of any organized political party. I am a Democrat." As we go to press with this missive at 9:34 a.m. EDT, July 24, 2020, the comment would appear to be better phrased if the last word were "Republican." Of course, things in Washington can change fast.
Almost everyone in Washington is in agreement that the Federal government will need to provide additional stimulus and relief to a number of constituencies. Some observers refer to the next package as "CARES IV." Rest assured, the new law will have its very own tortured acronym.
Most pressing is the fact that the $600 per week Federal unemployment supplemental payments end July 31, 2020. About 30 million Americans are collecting jobless benefits. That $600 per week has been a critical lifeline to many of those people and their families.
The $600 per week supplemental payments cause unemployment benefits in many cases to be larger than workers' compensation for employment. There is anecdotal evidence that such large unemployment payments discourage workers from seeking employment. Some conservative activists and economists seize on that argument. More progressive economists dispute the argument and offer recent analyses that no evidence exists that the extra benefits have been discouraging people from returning to work. The progressives say that it is the lack of jobs, not the extra benefits, holding workers back.
Congressional Democrats want to continue the $600 per week payments. The Trump administration has proposed that unemployed workers would receive 70 percent of their previous salary in combined state and Federal benefits. The New York Times says the administration proposal works out to about $200 per week in Federal supplements for a typical worker. So, there you have the opening bids on a program that needs to be renewed in a week in some form. (By the way, I am trying to find takers at my office on my bet that the government's computers cannot be programmed within any semblance of a reasonable time frame to dispense monthly checks that vary based on combinations of (a) 30 million different salaries and (b) 50 + state unemployment compensation programs. Officemates' responses so far? Crickets.)
In May, the Democrat-controlled House of Representatives passed a $3.5 trillion stimulus package dubbed the HEROES Act. This bill expanded stimulus and relief to many sectors of the economy. The House promptly sent the HEROES Act to the Senate, where it has gathered dust for two months. The HEROES Act remains the stimulus and relief package that the House Democrats support. It is their opening bid in imminent negotiations . Key aspects of the HEROES Act include:
Significant state and local government assistance
Compensation and protection for front line workers
Funds for vaccine and antibody development and testing
Expanded social safety net benefits
Housing assistance
Funds for election safety
At the beginning of this week, the Republican response to the HEROES Act was foggy, if not downright murky. Senate Republicans argued publicly amongst themselves about what stimuli should be continued in what form and to what degree. In significant part, Republican Senators disagreed with the administration about how to move forward with stimulus and relief, particularly with President Trump's proposal to cut Social Security payroll taxes.
On Thursday, July 23, Senate Majority Leader Mitch McConnell unveiled bullet points of a $1 trillion relief package, with details to be drafted ASAP. Highlights of the Senate Republican skeletal proposal:
No Trump Social Security payroll tax cut (agreed with the White House)
Liability protection for businesses, schools and health care providers (McConnell's "red line")
Funding for schools, state and local government, healthcare
Federal unemployment benefits not as generous as those now in place
Another round of stimulus checks
Another round of PPP loans, with tighter restrictions on borrowers
Direct assistance to hardest hit industries
I mentioned that Federal supplemental unemployment benefits ends July 31, didn't I? Oh, did I tell you that Congress is scheduled to recess on August 8 for the rest of the month? Based on these critical dates and the current impasses, I predict with some trepidation that the existing $600 supplemental payments will be extended for a short period of time as the Republicans put pen to paper, so that the parties can bargain hard upon their return to Washington after the August recess. Then, they will need to stopgap the supplemental payments and some other programs before they go into full-time campaign mode for the November elections.
There were other COVID-19 stimulus and relief developments this week. We'll discuss those next week.
For more information check out HM&M's COVID-19 Resources page.
HM&M COVID-19 Resources
Latest Blog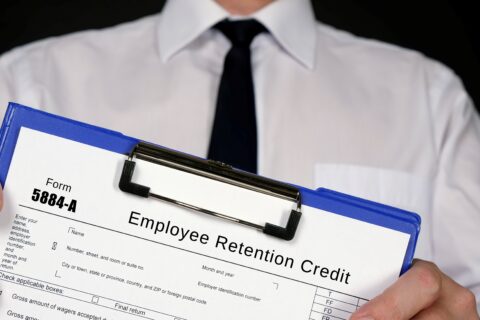 On September 14th the IRS announced an immediate moratorium through the end of the year on the processing ...
HM&M Updates
Last month, Senior Manager, Pearl Balsara was invited to speak at the 2023 FPA DFW Annual Conference in ...