IRS Extends Due Dates for
2015 Affordable Care Act Information Reporting 
On December 28, 2015 the IRS announced in Notice 2016-4, the extension of due dates for the 2015 health coverage information reports that certain employers and minimum essential coverage providers are required to provide to individuals and the IRS, under the Affordable Care Act (ACA).
This will provide additional time to gather, analyze and report the required information.  Employers are encouraged to provide and file the information returns as soon as the information is ready, despite the extensions.  Also, due to the new extended deadlines, no additional automatic or permissive extensions will be granted.
Due to the extended due dates, if an individual taxpayer does not receive the necessary information before they file the 2015 tax return and relies upon other information received from employers and/or coverage providers for purposes of filing the return, the IRS will eliminate the requirement to file an amended return after they receive the Form 1095-B/1095-C. (Individuals who enrolled for coverage through the Marketplace should receive Form 1095-A by Feb. 1, 2016, and should wait to file their returns until they receive Form 1095-A)
The 2015 health coverage information reporting deadline extensions are laid out in the chart below:
Old Deadline
New Deadline
Information reports provided to individuals :
2015 Forms 1095-B /1095-C
February 1, 2016
March 31, 2016
Information reports filed with the IRS :
2015 Forms 1094-B/1095-B/1094-C/1095-C
February 29, 2016 (if paper)

March 31, 2016 (if electronic)

May 31, 2016 (if paper)

June 30, 2016 (if electronic)
Read more at  https://www.irs.gov/pub/irs-drop/n-16-04.pdf. If you have any questions please contact your HM&M tax advisor.
Latest Blog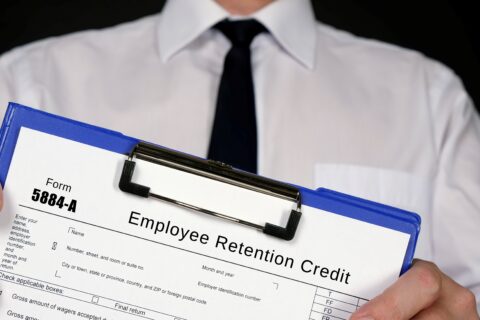 On September 14th the IRS announced an immediate moratorium through the end of the year on the processing ...
HM&M Updates
Last month, Senior Manager, Pearl Balsara was invited to speak at the 2023 FPA DFW Annual Conference in ...