Negotiations on a fifth round of Coronavirus Relief stalled in Congress and as a result, on Saturday, August 8, 2020, President Trump took executive action and signed four Coronavirus Pandemic Relief orders to provide immediate and vital relief to Americans struggling in this difficult time.
Payroll Tax Holiday

The White House directed the Treasury Department to defer 6.2% Social Security Tax on wages for employees making less than $100K a year. The suspension would be from September 1 through December 31, 2020.
Although this is providing immediate relief and additional cash to employees in 2020, it creates a tax liability for employees that will need to be paid in 2021.
The keyword in this executive order is "Tax Holiday or Deferral" not "Tax Forgiveness."

Unemployment Benefits

The executive order partially restores unemployment benefits which expired on July 31st.
The federal unemployment benefits will be $400 per week instead of the previous $600 per week.
The additional benefits will be extended to December 6, 2020 and will be funded by unused FEMA Disaster Relief Funds up to $44 billion.

Student Loans

Payments (principal and interest) are deferred on student loans held by the Department of Education.
This is an extension of the CARES act that deferred student loan payments and stopped interest from accruing.
This provision was set to expire on September 30, 2020. The executive order extends the provision to December 31, 2020.

Eviction Ban

The executive order continues the eviction ban for renters and homeowners.
The order directs the secretary of Health and Human Services and the director of CDC to consider whether any measures temporarily halting residential evictions of any tenants for failure to pay rent are reasonably necessary to prevent the further spread of COVID-19 from one state or possession into another state or possession.
These executive orders came after negotiators struggled to bridge the divide between House Democrats' $3.5 trillion aid package and Senate Republicans' $1 trillion aid package and official talks broke down and no compromise was reached. A Note of Caution: President Trump's executive orders, could face legal challenges.
If you have questions about these recent executive orders or recent legislation check out HM&M's COVID-19 Resources page or contact your HM&M advisor.
For more information check out HM&M's COVID-19 Resources page.
HM&M COVID-19 Resources
Latest Blog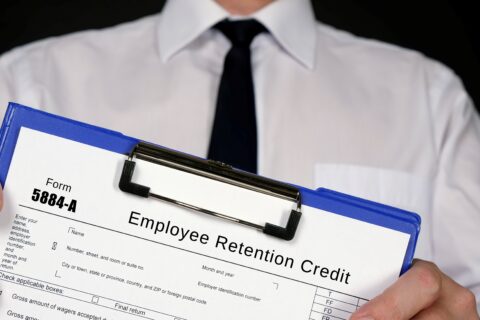 On September 14th the IRS announced an immediate moratorium through the end of the year on the processing ...
HM&M Updates
Last month, Senior Manager, Pearl Balsara was invited to speak at the 2023 FPA DFW Annual Conference in ...