As you are reading this, congressional leaders are meeting to try to hammer out an agreement on funding of the Federal Government, including additional economic stimulus for the COVID-19 ravaged economy, before the deadline created by the Congressional Christmas break, scheduled to begin this Friday. Congressional leaders have cleaved the most contentious issues (additional funds for state and local governments and COVID-19 liability protection for businesses and other entities) into a separate bill named the "Bipartisan State and Local Support and Small Business Protection Act of 2020" ostensibly to make passage of the larger Economic Stimulus bill without these "line-in-the-sand" issues possible. The name of larger bill is the "Bipartisan COVID-19 Emergency Relief Act of 2020," which is the bill currently being negotiated.
While the provisions in any final agreement on the Economic Stimulus bill are a moving target at this time, here are some items that are currently included (among many others) in the 500+ page working draft of the bill:
An additional round of PPP loans to businesses that have suffered a significant loss in gross revenue (currently delineated as more than 30% in the draft version) in 2020 as compared to 2019, have less than 300 employees, and are not public companies,
Some easing of documentation needed to be provided to banks for the application for PPP loan forgiveness,
A process for automatic forgiveness of PPP loans of less than $150,000, and
A provision that could make expenses paid with forgiven PPP loan proceeds tax-deductible.
We recommend that businesses have their financial records up to date for 2020 in order to be able to act quickly on the next round of PPP loans in case these provisions survive the negotiation process as there will be a limited amount of PPP loan funds available.
HM&M will keep an eye on further legislative developments and provide updates as developments warrant.
For more information check out HM&M's COVID-19 Resources page.
HM&M COVID-19 Resources
Latest Blog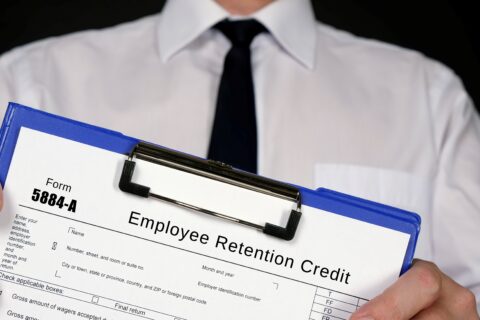 On September 14th the IRS announced an immediate moratorium through the end of the year on the processing ...
HM&M Updates
Last month, Senior Manager, Pearl Balsara was invited to speak at the 2023 FPA DFW Annual Conference in ...