Consider the human lifecycle.
No two are exactly alike. We can, however, credit the IRS for imposing at least one trait that unifies us all. That is the expectation that we taxpayers must boil down a year's worth of financial events into one annual income tax return.
If you're reading this, you're probably aware that life is known for cooking up unexpected circumstances ranging from divorce to the birth of a child to entrepreneurial opportunities. Whether the dynamics of your lifestyle call for simple or complex guidance, having a connection with a CPA firm that has a proven track record and solid reputation will always be in your best interest. As singlehood transforms into the busy working family and later evolves into retirees ready to take a well-deserved breather after a lifetime of hard work, there is a lot to account for in one's lifecycle. And besides, who doesn't want to show off as the grandparent with the cool tax planning skills? Because that's totally a thing.
For those reasons, we chose to serve up our top seven traits to look for in your quest to find the right CPA firm.
Here it goes:
1. Quick response time – This may be the most specific quality on the list, but the one you will notice (or not notice) immediately. Whether seemingly urgent or not, it can be frustrating to need answers and not get them from your hired professional. HM&M takes great pride in our fast response time and communication policies.
2. On the leading edge of law changes – One of the advantages of having a skilled CPA is knowing that you will be assisted during uncertain times in our economy and during times of law changes. It's crucial that you are working with a firm that is continually educating themselves. HM&M is on the front line of addressing different law changes affecting our clients. Most recently, the Tax Cuts and Jobs Act Task Force has been assembled. This team has been continuously analyzing and dispersing information throughout our firm and to our clients. We are prepared to help our clients navigate these oftentimes confusing changes.
3. A consistent team – One of the biggest hurdles in establishing a relationship with a new CPA is trusting them to know your business/personal information well. The teaching and learning process can take time, and it can be exhausting to undertake this every couple of years. It is to everyone's benefit to have a team of 2-4 trusted advisors that are familiar with your account. HM&M prides itself on a very low employee turnover rate, with lots of internal promotions and long-serving employees. Of our roughly 80 professionals, 25 have worked with HM&M over 10 years!
4. Expanded Resources – This is a tricky trait, as you want as wide an array of professional experience as possible to tackle any unexpected issues you may face in the future. However, that usually comes with a larger and perhaps more impersonal, firm and relationship. Often times a client ends up having to choose between deep technical resources and a meaningful personal relationship. HM&M is unique in that we do offer the personal relationships of a smaller firm, and bring extensive technical relevance as an independent member of the BDO Alliance USA. The BDO Alliance allows us to have relationships across the world with accounting, tax, and consulting specialists who we can retain for specific needs in order to better serve our clients.
5. Advanced technology – Technology is fun and exciting to talk about, but the practical applications are what really matters when it comes to your CPA firm. Flexibility in communication and document transmittals mean that it's easier to tailor to the needs and preferences of the client. Most importantly, however, is security! Identity theft is a very real and dangerous threat, and the last place you would want a flaw or weakness is your CPA team. HM&M has comprehensive security features in place, with a secure client portal for delivering documents back and forth.
6. Investing in Young Talent – As mentioned above, a consistent team to work on your account is incredibly important. However, we have encountered time and time again the client that comes to us when their CPA has retired, and they have no other ongoing relationships with the CPA firm to lean on. Working with a firm that has a healthy mix of seasoned professionals and bright new talent safeguards against such a situation. HM&M is heavily involved in recruiting at major local universities. We donate time, scholarships, and other resources to these universities. In turn, their students join our firm to cultivate their careers.
7. Community Leadership – A firm that is invested in its community is exhibiting a desire to improve the lives of the people it serves, client or not. HM&M is dedicated to giving back to the larger DFW community. As we celebrate our 40th anniversary this year, we are committed to contributing 1,000 hours to various charities throughout the metroplex. Charitable service projects are a highlight of every year. But especially in our 40th year, it is important to give back to the community that has given so much to us.
As you move forward in choosing a firm to suit your needs, ask yourself if they are meeting these criteria and analyze how they can best fit into your requirements of a CPA advisor.
We'd love to have a conversation with you and understand your life circumstances and how we may be of assistance.
Contact Us
Written by Carrie Reese and Kelli Mowdy.
Latest News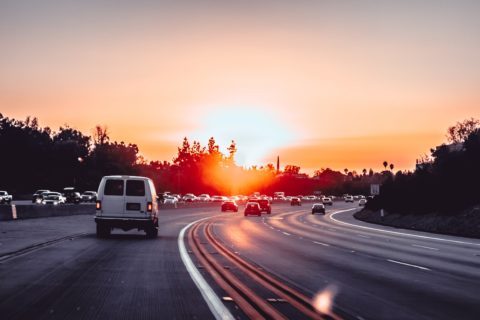 On June 9, the IRS released Announcement 2022-13, which modifies Notice 2022-3, by revising the optional standard mileage ...
HM&M Updates
Last month, Senior Manager, Pearl Balsara was invited to speak at the 2023 FPA DFW Annual Conference in ...